We offer an array of Services to our clients. Want to know more? Simply highlight the area of interest.You may also visit our other site for more serviceswe offer: www.CajucomAssociates.com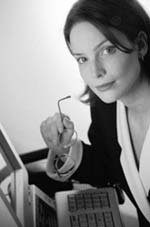 Business Tax Returns
A variety of small business tax returns are prepared each year.
Business Valuations
Establishing the proper value of a small business.
Business and Legal Documents
Self-help document preparation center
Financial Planning
Full service Financial Planning for future goals.
Individuals
Tax returns and filing instructions have been prepared for 1000's of individual clients each year.
Insurance & Bonds
Life,Health, Liability,Bonds and all kinds of Insurance needs